You are here :
Visiting Scholars Programmes
EUTOPIA Researcher Mobility Programme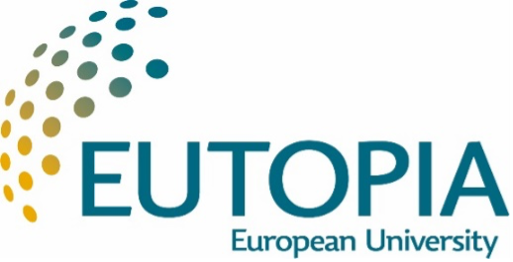 The EUTOPIA Researcher Mobility Programme aims to foster scientific cooperation within the EUTOPIA alliance, which includes:
Vrije Universiteit Brussel,
University of Gothenburg,
University of Ljubljana,
Universitat Pompeu Fabra,
University of Warwick.
The EUTOPIA Research Mobility Program is open to all academic disciplines and topics, while the EUTOPIA overarching theme "Planetary well-being" shall be promoted within the program and projects related to this theme are encouraged.
The programme is open to researchers from EUTOPIA's partner universities for research projects involving researchers from several EUTOPIA member universities. The deadline for the return of funded mobility is 31 May 2023.
The programme supports short research visits of 2 to 3 weeks and covers travel, accommodation and living expenses during the stay, within the limit of 3000 euros per project.
Coverage and reimbursement will be defined in accordance with the financial rules of the home university of the researcher.
A complete description of the application procedure will be provided online on the EUTOPIA website: more information
here
.
Cergy Paris Université Research groups
Disciplines

Research groups

Disciplines

Research groups

Modelling and formal sciences

Economics,
Business, Law and Politics

Mathematics
AGM
Economics
THEMA
Theoretical physics
LPTM
Business
and
Management
Finance
Computer science
ETIS
Marketing
Accounting
Management

Op. res
and statistics

Law and
political
science

CESDIP
CPJP
LEJEP
Natural and experimental sciences
Humanities, Art, Education

Electronics
and electrical
engineering

SATIE

Education and didactics

EMA

Experimental physics and
astrophysics

Exp.
physics

LPMS
LDAR
Astrophysics
LERMA
PARAGRAPHE

Mechanical material and civil engineering

L2MGC
BONHEURS

Earth sciences

GEC
Geography
PLACES

Chemistry

Polymer. chem.

LPPI
History
AGORA
Organic chem.
BioCIS

Cultural and Area studies

Biology
ERRMECe

Languages and literature

LT2D
LAMBE
Linguistics
https://advancedstudies.cyu.fr/english-version/browsing/funding-and-calls-for-projects/eutopia-researcher-mobility-program