The Guesthouse in Neuville-sur-Oise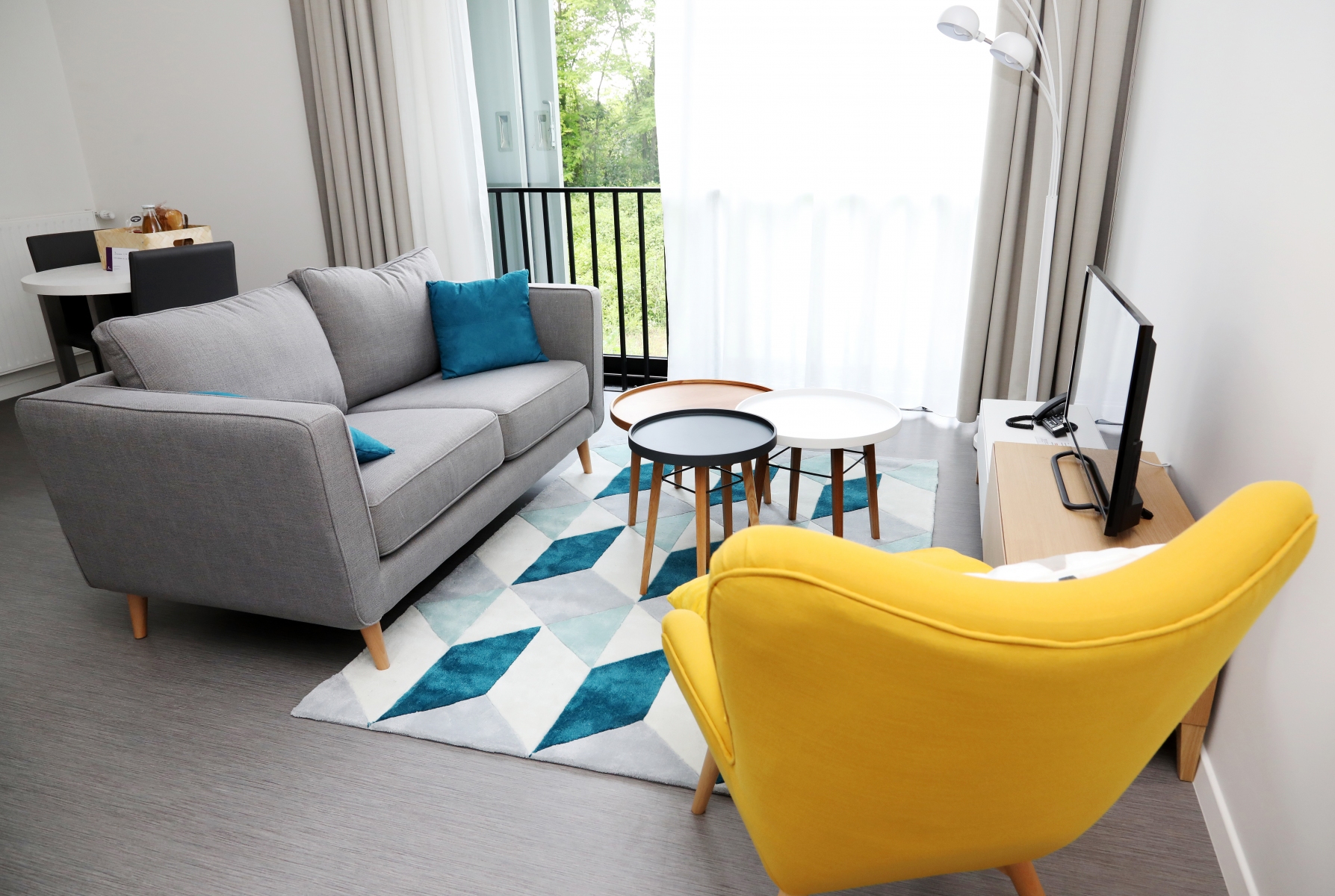 Located on the Oise River banks, in a green setting, the International Research Guesthouse is composed of 16 apartments ranging from 1 to 3 bedrooms (
download plans
).
All apartments have a large bathroom, a fully equipped kitchen, a secure WIFI connection, as well as a television and a landline telephone.
Cleaning and laundry services (included in the rent) are provided once a week. Each apartment has a safe for secured storage of personal belongings.
Guests can use a common space that includes a kitchen, a lounge area, a library, a dining room that can accommodate up to 10 people and a laundry room with self-service washing machines and dryers.
An open access sports facility is also available, adjacent to the common space.

The Gueshouse proposes bike rental for the week, the month or the trimester.

For any information or booking, please contact the Manager of the Guesthouse - Claudia SECCI - claudia.secci@cyu.fr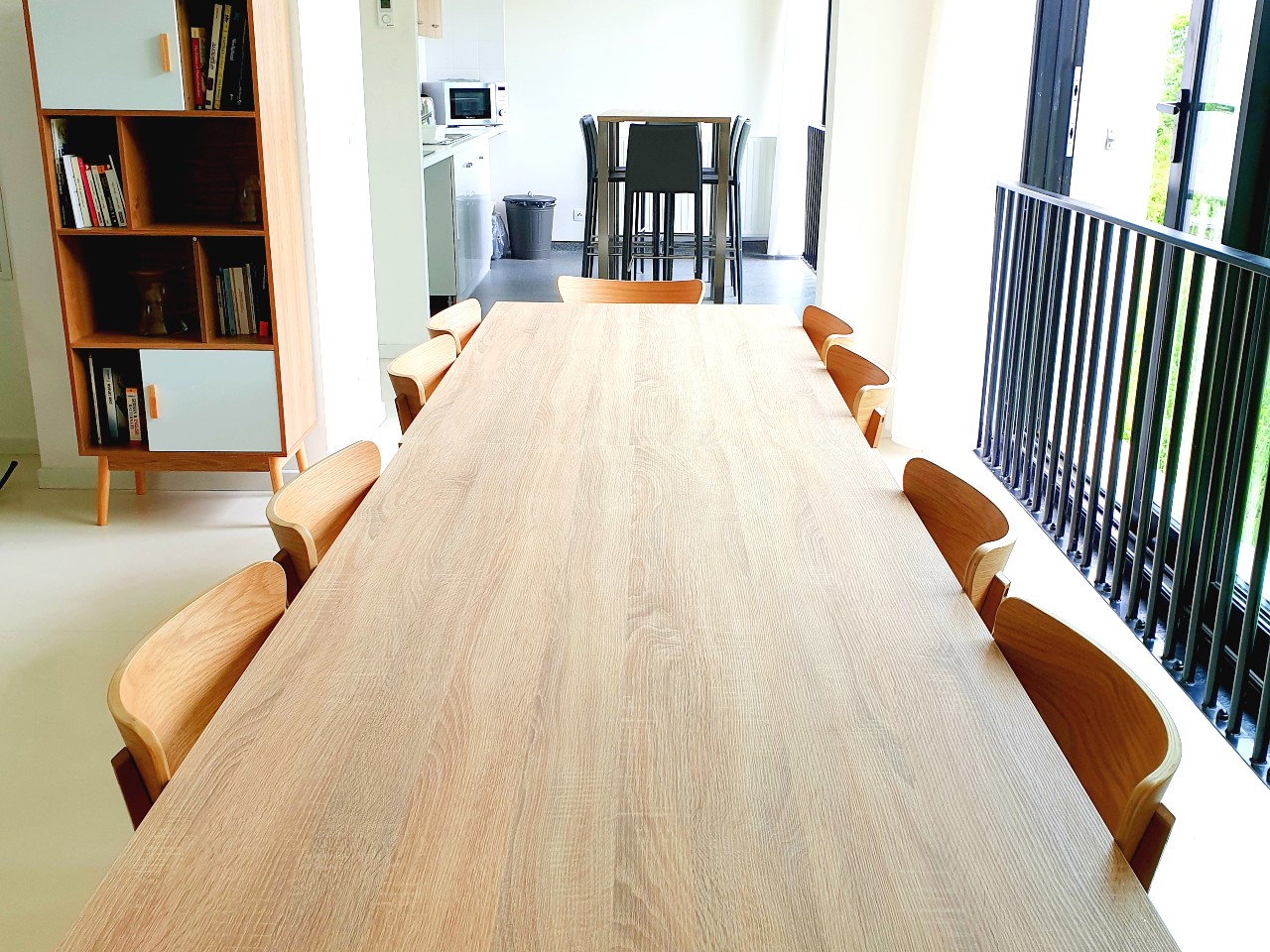 Download rates
https://advancedstudies.cyu.fr/english-version/browsing/institute/international-research-guesthouse/guesthouse-in-neuville-sur-oise