Published on October 20, 2022
–
Updated on April 30, 2023
Pedro RAPOSEIRO DA SILVA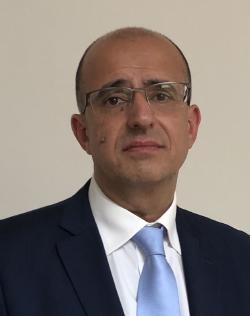 University of Lisbon, Portugal
Visiting Scholar invited by research center
L2MGC
Stays from 13th to 20th June, 2022
Curriculum Vitae
Use of municipal solid waste bottom ash for concrete production
For this commun collaboration project, the participants intend to essentially achieve 2 main objectives, namely:
Carry out an analysis of the current state of knowledge on the use of municipal solid waste bottom ash in the production of concrete both through alkaline activation processes and also through its direct use in cement substitution;
Then it will be possible to assess the potential for developing a collaborative project on the topic.
It is worth highlighting the special relevance of the theme, essentially due to the growing production of solid urban waste with the consequent urgency in obtaining viable solutions for the significant amounts of ash produced. On the other hand, it is essential to reduce the environmental impact caused by the production of concrete unequivocally associated with the consumption of cement. In this way, being able to incorporate the municipal solid waste bottom ash to replace part of the cement would be objectively A way of solving this "two-fold problem".